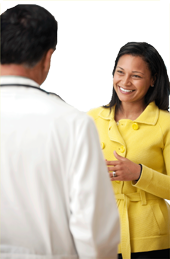 Accordant and Physicians
At Accordant, we are committed to supporting you and your participating patients between office visits.
We provide education, focusing specifically on the issues that are of most concern to your patients, while monitoring for potential complications.

We discuss key elements of your treatment plan.

We address issues of motivation and behavioral skills that could hinder treatment plan compliance.

We work with patients to help them access community resources, like transportation to appointments.

We suggest strategies for implementing and following your plan.

We provide information regarding disease complications and side effects of medications.

We encourage your patients to notify you of concerns and potential complications, including appointment assistance where necessary.

We support patients in effectively communicating their concerns, and assist in coordinating services such as home care assistance and durable medical equipment needs.
Our program is based on the expertise of the physician specialist as the cornerstone of an effective treatment plan for complex, chronic conditions. We have engaged nationally recognized physician specialists from the very beginning, developing our program activities with their input and the best available medical evidence. We have taken these steps to ensure that best practices are the foundation of our interaction with your patients and your plan of care. Our program goals have always included strengthening the patient-physician relationship through supportive interventions. We trust that your participating patients will continue to see the benefit of that relationship as they live day to day.
Accordant is a trusted business associate of employers and health plans that provides health care support to patients who have one or more of the following conditions:
*NCQA status planned