What Others are Saying
Our members love the extra support and education they get from the Accordant program. Keep reading to see what our members are saying.
Calming Medication Concerns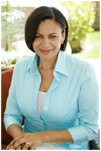 During a recent phone call, one member told her Accordant nurse that she was concerned that she was going to run out of medication. She had not received the refill she expected from the mail order pharmacy and her credit card had not been charged yet. She had already tried contacting the pharmacy and learned that a refill was not allowed until the end of the month. She was anxious over possibly missing her medications and said that she was worried about her blood pressure due to this increased stress. The Accordant nurse contacted the physician's office and the mail order pharmacy and found an error in the doctor's information. The Accordant nurse made sure the error was fixed so that the refill could be processed. The member called her Accordant nurse two days later to say that she had received all of her medications and had only missed one dose of each while waiting. She gratefully told her Accordant nurse that she was "a miracle worker" and expressed relief that her anxiety and stress were decreased.
Developing a Toolbox of Tips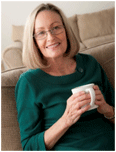 While talking to her Accordant nurse, one member mentioned that she had stopped taking her Rebif® "as an experiment" to see how she felt. She wasn't sure she was getting any benefit from the infusions and felt stressed about the situation. The Accordant nurse explained that this medicine works over time to slow progression of MS (multiple sclerosis) but may not immediately treat symptoms, like weakness. The nurse also told the member that stopping her medication could speed the progression of her MS and even cause a flare – which would make her feel much worse in the long run. Together, the nurse and the member discussed creative ways to reduce or minimize stress, including developing a toolbox of tips she could use to help limit or lower stress and combat anxiety. The Accordant nurse also encouraged the member to make an appointment with her neurologist to seek advice about alternative treatment choices or other ways to ease her anxiety.
The Accordant nurse called the member a little while later to see how she was feeling. The member told her nurse that the information and encouragement she had received motivated her to contact her neurologist to talk about her treatment plan. She also said she was taking steps to change her lifestyle, including adopting new ways to ease stress. The member felt like her new exercise routine was improving her leg strength and that her overall stability had significantly improved. She said the illustrated brochure on stretching and exercise with MS was "awesome" and she gave her appreciation for all of the education and support that the Accordant nurse had provided to her.
Monitoring for Changes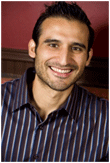 During a call with his Accordant nurse, one member said that he had a new problem with bruising easily. The Accordant nurse reviewed the member's current medications with him and noted that the member was taking acetylsalicylic acid (ASA). The Accordant nurse provided verbal education on the mechanism of action for ASA. Other possible reasons for bruising were discussed such as a low platelet count and prednisone use. Regardless of the reason, bruising can be a serious problem and the Accordant nurse encouraged the member to call his rheumatologist and report this problem.
During a follow-up call, the member told his Accordant nurse that he did see his rheumatologist and found out that his platelet count was down and his blood was not clotting properly. The rheumatologist told the member to stop taking the ASA. During a repeat blood test after stopping the ASA, the member's platelet counts had returned to within normal range. The member stated that he was very pleased with this outcome and glad he mentioned bruising to his Accordant nurse. His rheumatologist also expressed gratitude for the close interaction and care by the Accordant nurse, which prevented this problem from getting worse or leading to other medical issues.
Coping With a New Diagnosis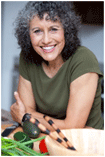 Helping to educate members about their health is Accordant's top priority. A new diagnosis of a chronic illness can be a stressful situation. For one member, a new diagnosis presented an opportunity for additional health education and support. The member knew that her condition caused occasional diarrhea and abdominal cramps, but didn't know what else to expect. Her Accordant nurse mailed several informative articles about the signs and symptoms of her condition, knowing what to expect, and when to call the doctor. Together they talked about the possibility for extraintestinal manifestations that can occur with her condition (inflammation that can happen outside of the intestines) and what the member should look for. The member was very grateful for the support and the additional education and said, "I look forward to the quarterly calls, and it's nice to know I can call my Accordant nurse any time to ask questions or get support with my health. That makes me feel very reassured. What a great program!"
Helping Caregivers Navigate the Complex Health Care System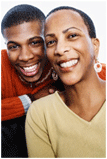 Accordant understands the important responsibilities that caregivers face as they provide love and care for our program members. We work hard to identify issues unique to caregivers and to provide the support and education they need to provide the very best care. For one caregiver, the mother of a young teen with a long-term illness, a struggle to repair and replace durable medical equipment her son desperately needed was made so much easier by the care coordination and support they received from their Accordant nurse. This young member required multiple types of medical equipment (walkers, beds, and wheelchairs) to support him each day. His mother had tried unsuccessfully to get repairs or replacements for vital equipment prior to a scheduled surgery. The Accordant nurse calmed the member's mother by providing emotional support and offered to facilitate a conference call with the equipment vendor. The quick action of the Accordant nurse, coupled with the education and support the mother received, allowed for a successful health outcome, as the member now has the resources he needs for a faster recovery. The mother recently told her Accordant nurse, "You have been such a blessing to our family. The care and compassion comes through in your voice every time we speak. We don't know what we'd do without you and this program."
Strengthening Relationships Through Education and Support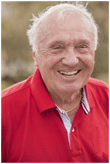 Living with a complex, long-term illness can be emotionally and physically draining. Many times members feel that their care happens to them instead of feeling that they play an active role. Accordant nurses are careful to identify opportunities to motivate and inspire members and their families to take an active role in their care. For one member, a series of supportive phone calls and education from his Accordant nurse helped empower him take a more active role in treating and managing his health. It also helped strengthen his relationship with his wife, because they learned to plan his care together. Recently he told his Accordant nurse, "This program has been a priceless gift to me and I am so grateful to have the support. This program has helped me feel empowered to be a member of my health care team instead of a bystander. It has improved my relationships and my life and I am forever thankful for this."
Supporting Members to Obtain the Resources Needed to Live Well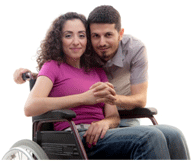 For members who need durable medical equipment in the home, Accordant provides support to help with the process of requesting and obtaining equipment, as well as follow-up education once the equipment is in place. For one member, a new wheelchair meant that she and her husband would be under much less stress at home, but she had been having difficulty getting the wheelchair. Her Accordant nurse helped her sort out the approval process for the wheelchair and research public transportation options to get to and from doctors appointments. Once the wheelchair arrived, the increased mobility and independence improved the member's mood and satisfaction and allowed her husband to work more and have fewer absences from work. Recently the member said that her Accordant nurse means so much to her. She said, "I call her often just to give her updates and tell her how thankful I am for her support and the services that Accordant provides. It has changed my life and my husband's life for the better and I am grateful."
Care and Support During a Time of Transition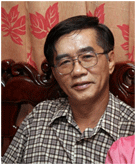 Transitioning to a new health plan can be a complex process. Many members fear that change could upset the delicate balance of managing a chronic condition and working with a new specialty pharmacy. Accordant understands the concerns and questions members face as they transition. Accordant can work with specialty pharmacies to provide clinical support and help reduce stress for our members. Accordant's combination of education and continued support can reassure members during a stressful time. The Accordant team can set-up conference calls between the pharmacy and the member to verify refill status or contact outside agencies to assist members in locating copay assistance programs offered by the drug manufacturer. One new member recently said, "I was extremely satisfied with the smooth transition to the new health plan. The assistance and close follow-up from my Accordant nurse made all the difference."