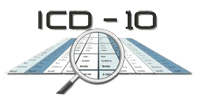 ICD-10 Conversion
ICD-10 Overview
ICD-10 is the 10th revision of the International Statistical Classification of Diseases and Related Health Problems (ICD), a medical classification list by the World Health Organization (WHO). ICD codes for diseases, signs and symptoms, abnormal findings, complaints, social circumstances, and external causes of injury or diseases. ICD-10 code set allows more than 14,400 different codes and permits the tracking of many new diagnoses.
Accordant's Conversion
On 10/1/2015, ICD-10 codes will be adopted by the health care industry. Communication, partnerships and testing will help ensure program continuity.
If you have any questions about how Accordant is preparing, please email us at: ICD10Survey@accordant.net