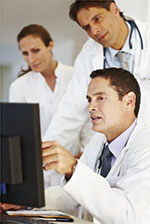 We Value Physicians
The Accordant program is here to support treating physicians of patients participating in the program. Our goal is to help participating patients follow their physician's prescribed treatment plan and meet their agreed upon clinical goals. Through specialized support, outreach strategies, and targeted disease education, we help patients develop the necessary skills for effective self-management. As a result of the time and services we provide to participating patients, we are able to improve patients' clinical outcomes, increase their quality of life, and decrease their health care costs. Our care management program has supported practicing physicians all across the country for over a decade, and they report their satisfaction with the program and its impact on their patients.
Through our member-centric approach, the Accordant program emphasizes education, treatment adherence, symptom management, and self-care. Our objectives are accomplished through:
Accordant's highly skilled registered nurses and resource specialists, who are trained in multiple disease states, work with members to develop a support system around their unique needs.
Accordant's proprietary system incorporates nationally recognized clinical criteria and programs to help ensure quality care and demonstrate results.
Accordant uses proprietary algorithms to identify members who have chronic conditions to give them ample opportunity to adopt positive health behaviors.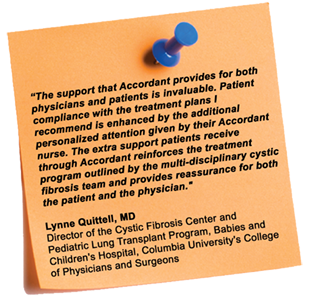 Physician Rights & Responsibilities
Accordant Health Services values and recognizes the importance of physician's rights. We respect your right to:
Be treated in a courteous and respectful manner by Accordant staff.

Receive information about Accordant, its staff, and their qualifications, if requested.

Have access to, and responsiveness from Accordant and its staff members.

Understand Accordant's relationship with the sponsoring health plan.

Know how Accordant educates the patient about their condition, assists to coordinate care as outlined by your treatment plan, and communicates with you about the patient.

Receive accurate clinical information from Accordant.

Be supported by Accordant in your interactive decision-making process with the patient regarding his/her health care.

Self determine your interaction with the program.

Give input and feedback regarding the program, positive or negative. We value this information and feel that these views ultimately improve the strength of the program. You have the right to understand how to give this feedback, and what to expect from Accordant in response.